Steal my Branding Shoot Checklist & Get Ready for Your Shoot Like a Boss.

"My previous branding shoot was a disaster. I couldn't use any of the photos on my website. Photos didn't represent me or my business!"

Over the past 10 years, that's often what my clients t0ld me before they booked me for their photoshoot. What they also said after working with me:
"Your process helped me think so much more about what my brand is"
"You made it almost impossible to fail"
"It was so much fun getting ready for my shoot"
"You guys are so thorough so I felt confident going into the shoot"
How is it done? I'm sharing the secrets of getting my clients ready for their branding photoshoot. Sign up to receive the Ultimate Branding Photoshoot Checklist so that you too can have amazing results with your branding photoshoot even if your photographer isn't as experienced as I am.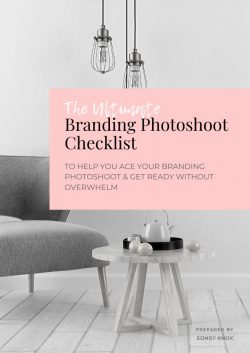 Yes, I want to receive the Ultimate Branding Photoshoot Checklist!